College, Career, & Military Readiness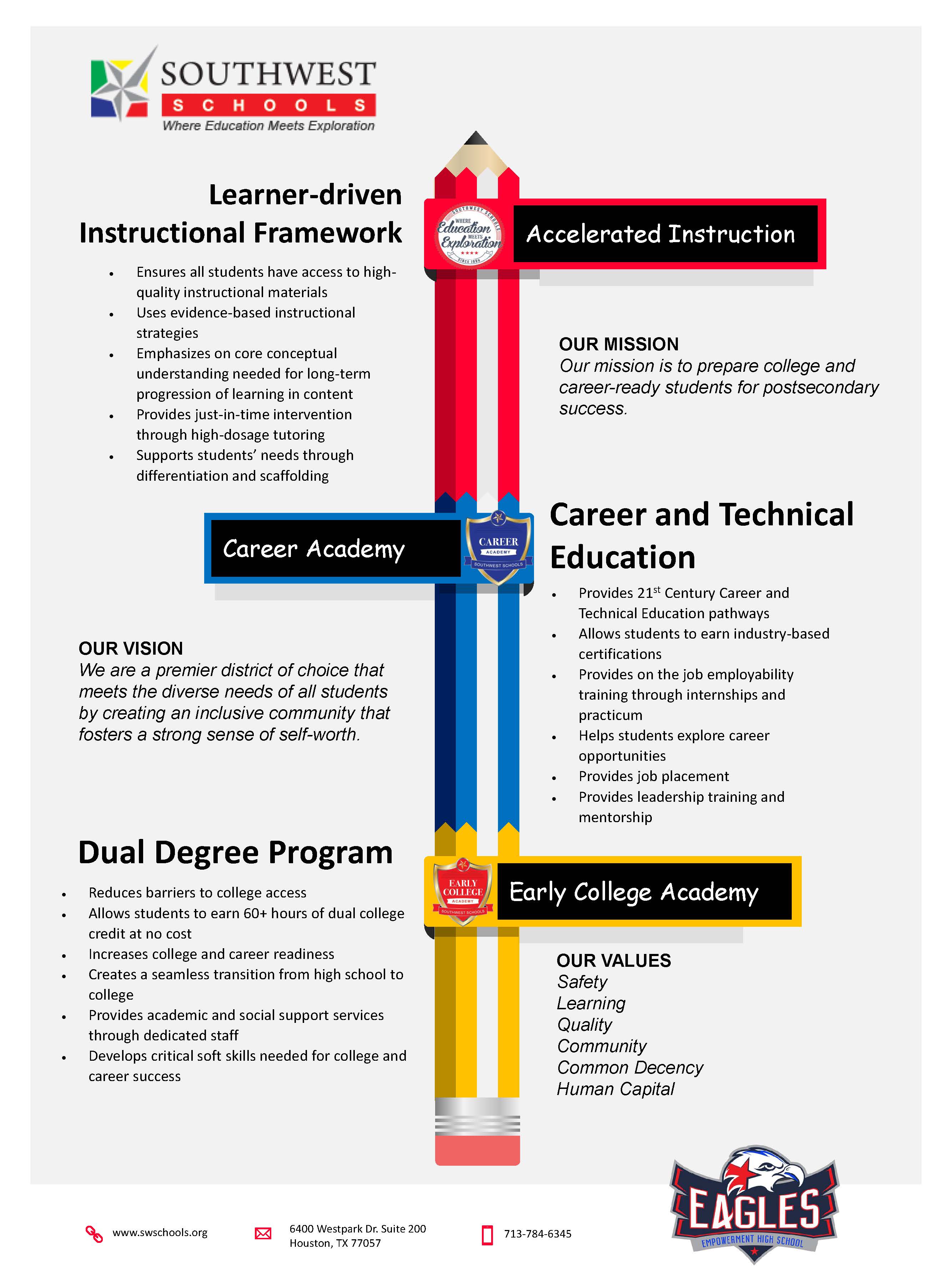 This section contains information related to exploring personal interests, professions (by 16 career clusters), salaries ($$) typical of those careers, as well education/skill requirements for the potential career choice.
This section will have links to lots of websites and/or programs that are dedicated to career exploration. As a district, Southwest Schools is currently looking at various options to serve as its primary online tool for middle school and high school career & college exploration.