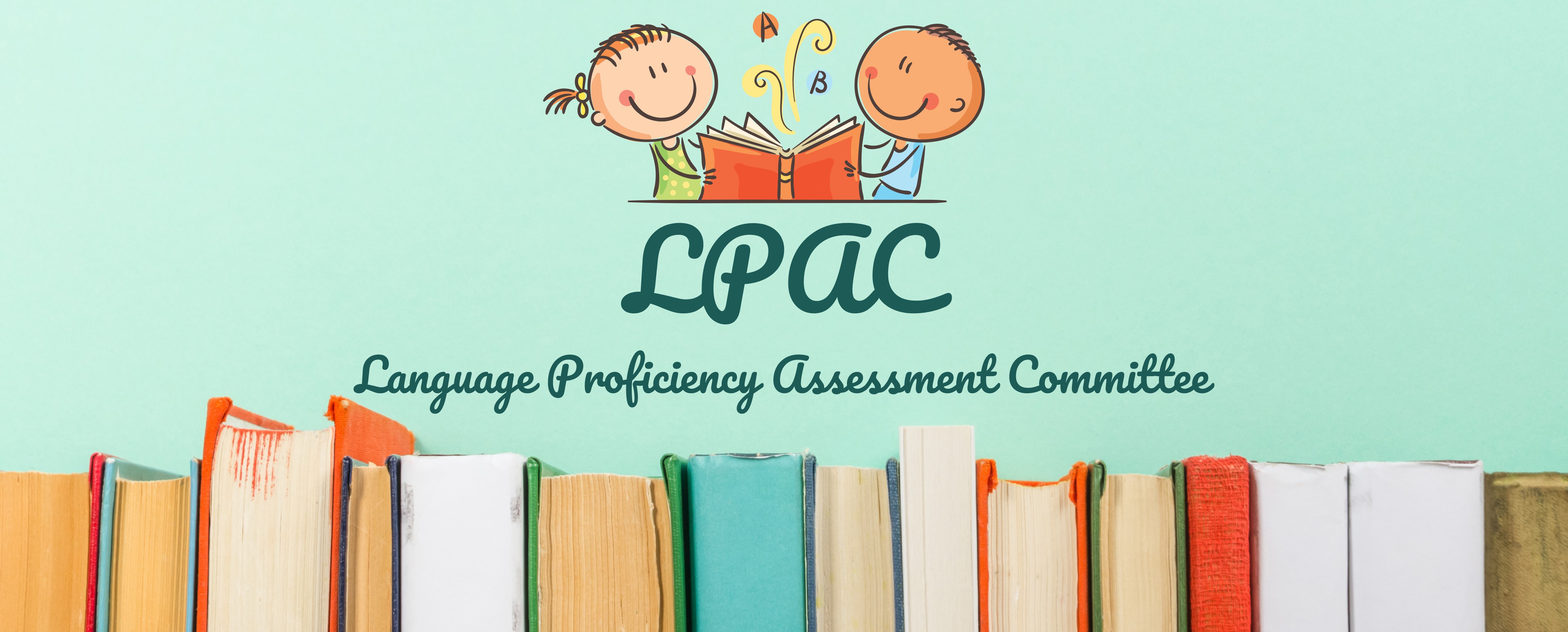 Overview
On June 1, 1981, the Texas Legislature enacted Senate Bill 477 and House Bill 866 entitled "Bilingual Education and Special Language Programs." Section 21.462 of this Bill establishes Language Proficiency Assessment Committees (LPAC) to allow professional education personnel and parents to be responsible for recommendations regarding identifying, program placement, assessing, and reclassifying English learners (ELs)/Emergent Bilingual students. The SBOE requires districts to offer Bilingual education and Special Language Programs (ESL) to qualifying students and establish LPACs. In SWS, each campus shall operate an LPAC according to state mandate and shall adhere to the procedures outlined in this document.
Members
Each Southwest Public School campus shall establish and operate a Language Proficiency Assessment Committee that shall include:
an appropriately certified bilingual educator (for students served through a bilingual education program), and/or an appropriately certified ESL educator (for students served through an ESL program),

a parent or guardian of an Emergent Bilingual student participating in a bilingual ESL program, and

a campus administrator* in accordance with Texas Education Code,

in addition to the three required members of the LPAC, the school district might add other trained members to the committee.
All members of the LPAC, including the parent, act on behalf of the school district and must observe all laws and rules governing the confidentiality of information concerning individual students.
C. Responsibilities
All LPAC administrators are required to attend the following Multilingual Programs trainings:
LPAC Basic training

LPAC Decision-Making Process for State Assessments

LPAC End of Year Annual Review
The principal will identify the LPAC administrator to implement the major duties and responsibilities as they are outlined below
a) Train campus LPAC members after attending the LPAC trainings delineated above. The LPAC must keep records such as signing sheets and/or training slides in the LPAC binder for audit purposes. Documentation of the LPAC trainings is auditable.
b) Supervise the completion of activities related to the Identification, Placement, Transfer, Assessment, Annual Review, and Student Progress meetings.
c) Confirm the accuracy of EB data in Ascender regarding EB status, program placement, ESL instructional level, parent permission, birth country, date of entry into US Schools, TELPAS years in US schools, etc.
d) Ensure that classroom teachers identify appropriate designated supports on state assessments based on student needs and monitor their effectiveness throughout the year.
e) Monitor the progress of all enrolled EBs and collaborate with 504 and RTI as appropriate.
f) Meet with Multilingual Programs to review LPAC minutes and related forms before, during, or after desk audits.
g) Ensure that required documentation is completed and filed in the EB folder and in Ascender. Add meeting minutes in the LPAC binder in a timely manner by required deadlines.
h) Collaborate with the CTC to coordinate TELPAS and STAAR testing to ensure that appropriate assessment-related accommodations/supports recommended by the LPAC for Emergent Bilingual students are provided.
Participate as a key member of the LPAC to make the identification, placement, assessment, and reclassification decisions in conjunction with the ARD committee for dual-identified students.